Bio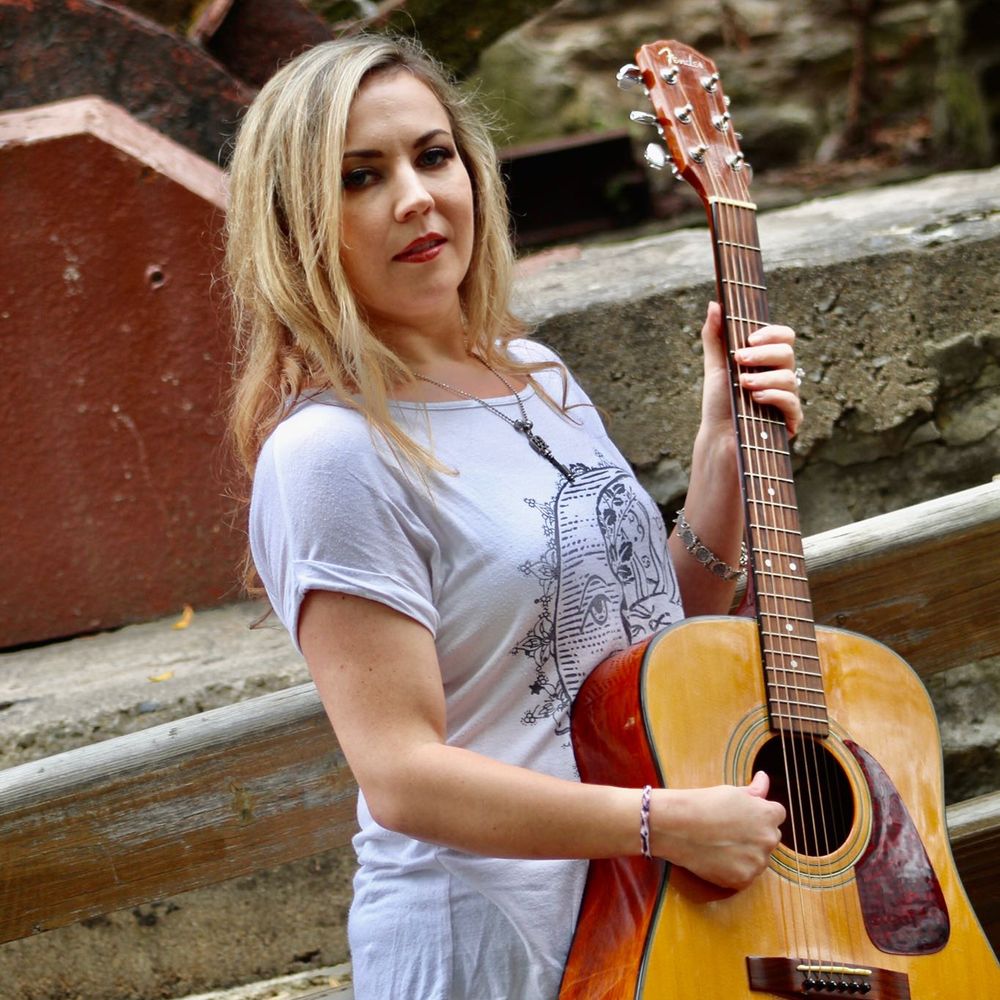 Rachael Joan is a singer-songwriter that comes from a musical family and grew up on the Northside of Chicago, IL. She started writing poetry at a young age to help cope with issues of self-worth, bullying in Catholic school, and an alcoholic father. Later, she put her words together with the melodies in her head to create songs which came to life when Rachael honed her piano and guitar skills.
Rachael was always fascinated by the cinematic music of movie scores of the films viewed in her childhood. Her father introduced Rachael to guitar at a young age. She had studied guitar at the Old Town School of Folk Music, then classical guitar at Loyola University Chicago.
In high school, Rachael was active in music in several clubs such as being the head of the guitar club and taught fellow students. There, she had the opportunity to perform at House of Blues Chicago along with her peers and participated in talent functions at the Neighborhood Boys and Girls Club and other community functions.
In her senior year, Rachael received the Artist/Scholar award along with other scholarships. She had studied piano with her Grandfather for several years, sung in multiple school/church choirs, have written songs, melodies, and lyrics since 9 years old, and has been in several bands/projects spanning many genres. 
As a singer-songwriter Rachael Joan showcases Rock, Pop, and Folk genres. She is continuously working with local musicians and studio engineers to add to her repertoire of  songs she has written throughout the years; all while balancing family, career, and higher learning studies. Rachael Joan is an ASCAP member who is always looking for collaboration and growth within the music industry. 
Rachael Joan's mission is to create and share Empowered-Driven, Inspiring, Rock/Pop/Folk music. Rachael's listeners are those who resonate with the messages in her music, which are about rising above life's challenges, uplifting oneself, love, hope, purpose, and meaning. The sound of her music is similar to Kelly Clarkson, Sheryl Crow, and Pink.
Thanks for listening and stay tuned on all of Rachael's social media platforms for updates!